There are some appointments that you just can't miss: my meeting with Sasha Frate is one of them. Sasha is the Founder and Editor-in-Chief of Face the Current(1), a multi-award winning international American magazine. "Fuel for an inspired life. Be your potential": on the cover of the magazine, the tone is set, clear and punchy, just like the temperament of its founder, who seems to have struck the word impossible from her vocabulary. "Our mission" says Sasha "is to create positive change in the world by highlighting exemplary stories of extraordinary people, brands and innovative experiences, so that everyone can live up to their full potential."
WHEN LIFE WORKS IN TUNE WITH YOUR FREQUENCY
It was through the magic of the internet that I came into contact with Sasha in early August; a wonderful synchronicity which makes me say that, decidedly, the ways of the web are inscrutable… and my core Essence, super operative :) I had just discovered the magazine
Face the Current
on the web and, seduced by its editorial line, I sent a brief email presenting the TNSO brand. Sasha's reaction was almost immediate:
"It's wonderful to hear what you have to say and share! It's so timely and wonderfully synchronized for so many reasons… Would you be interested in writing an article in our magazine to promote Sound Balms?"
Uh… (that's the little sound I make when I think for more than 2 seconds). But the rest of the answer leaves me genuinely speechless:
"We are currently working on a documentary series project that explores the hidden knowledge of ancient Egypt and we will include information about ancient sounds, resonance and ancient music. It might be interesting to consider working with you on a Sound Balm that would be incorporated as healing music."
And here I think I'm about to faint, as I am intimately connected to Egypt like a chest to its beating heart!
RESPONDING TO LIFE'S INVITATION
By the time I do three pirouettes and raise my arms to the sky while dancing around, I accept this magnificent invitation from Life, not without wiping a few tears of gratitude. And since everything is perfect, an article originally planned for the September issue is canceled and postponed to November.
A door to the unknown is wide open: I rush through it without the slightest hesitation.­­
On the morning of Monday August 12, as I was about to leave for a few days in Brittany, I immediately pack my computer in my suitcase in order to be able to continue my correspondence with Sasha. As soon as I get back, I lock myself in for 4 days in incubation mode to write the requested article. The magazine is to be published in September… which means the day after tomorrow. Joy and excitement dwell within me… Totally immersed in my subject, I follow with intensity the thread of my inspiration which, far from being disorderly, is gradually structured according to a clear and coherent plan. On the evening of Sunday August 18, I finally have my article, enriched with some ideas of my homemade composition:
"Journey to the heart of the power of sound"
(
"Voyage au cœur de la puissance du son"
written in French and then translated). At first a little skeptical about the possibility that the article would be accepted as is (4 A4 pages, it's quite dense!), I have the pleasant surprise to discover that the entire text has been kept, for a final composition of 6 large and beautiful pages!
"Yes I Kann"
I want to say :)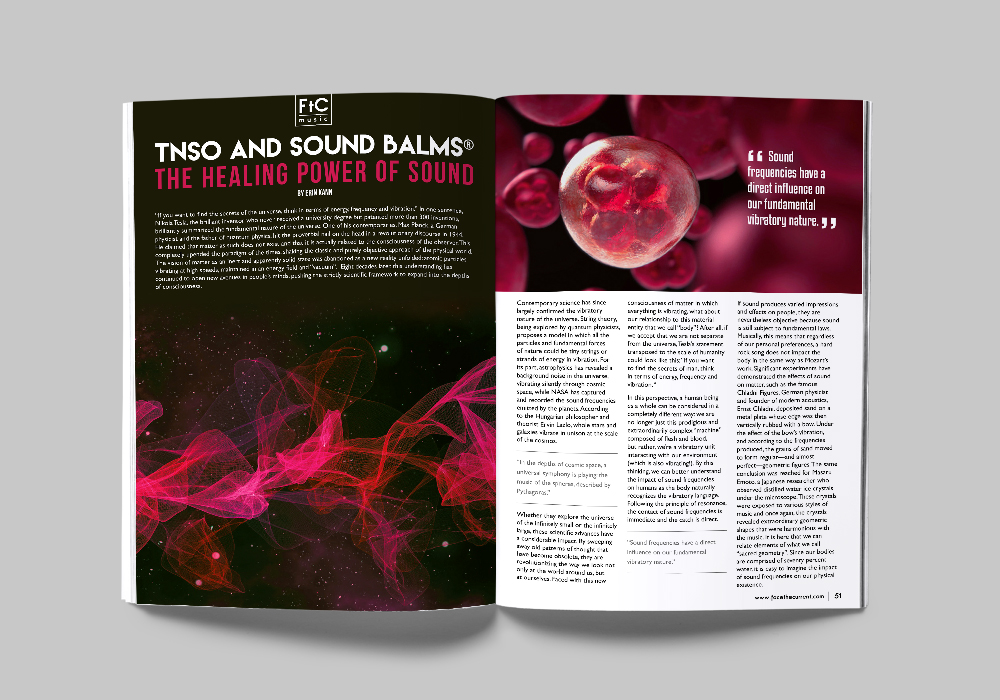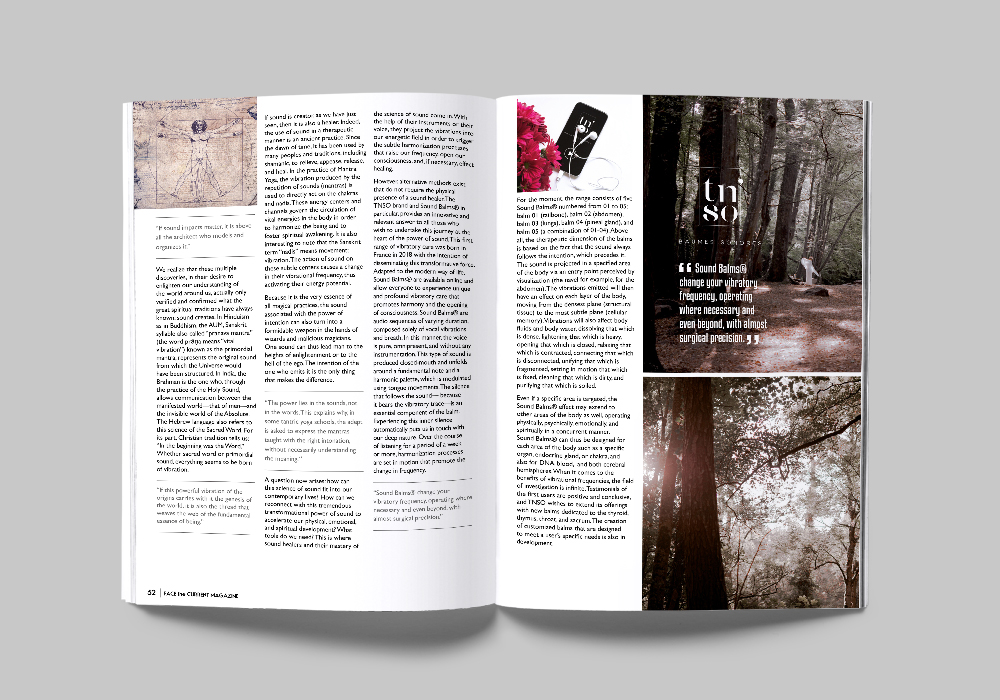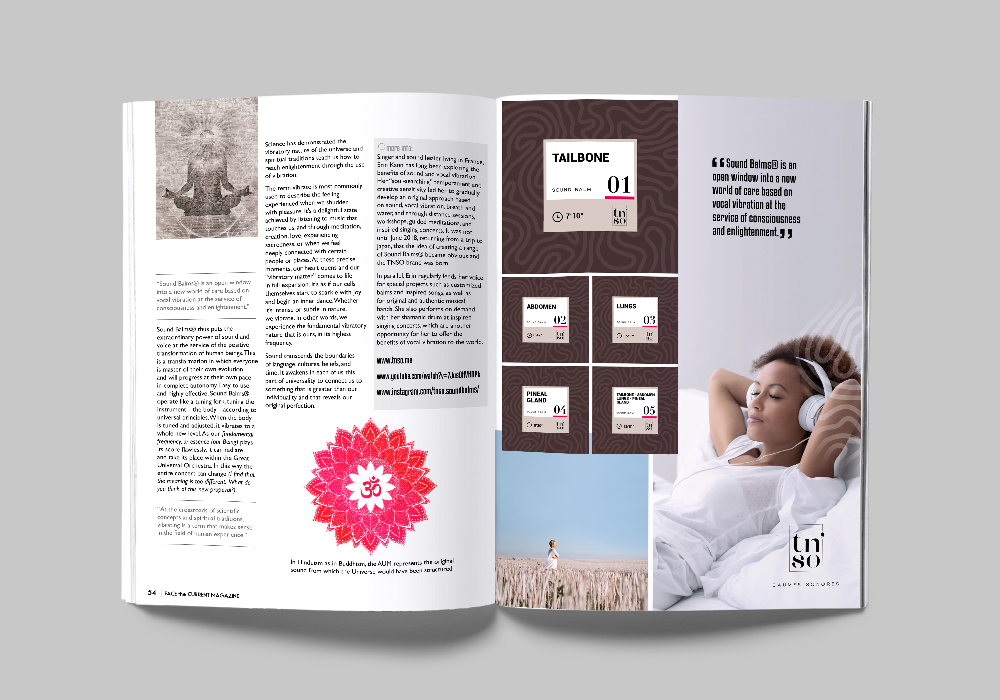 And as everything seems to be masterfully orchestrated, Sasha and I met last Tuesday upon her return from Egypt, her plane was due to land on the Parisian tarmac for a period of 7 hours… A meeting with the taste of a reunion, scheduled for eons.
CITIZEN OF THE UNIVERSE, AMERICAN AT HEART
Today, I have just received the article in its digital version and in a few days the magazine will be in my mailbox (in English of course, but I will be sure to share it in its French version). As for this documentary series project, it is following its course... Not a day goes by that I don't dream of setting foot on this Egyptian land to reactivate ancient memories, buried in the sand and engraved in the stone. Let's give our American friends credit for that a little something that we, the French people from the old continent sometimes lack: audacity, a taste for risk and adventure, that
"let's go and see
" attitude… This unique way of sniffing out and detecting the scent of novelty, with this ability to seize the opportunities that present themselves at any given moment. First and foremost a citizen of the Universe, these days, I feel American at heart.
Mark Twain wrote: "They didn't know it was impossible, so they did it."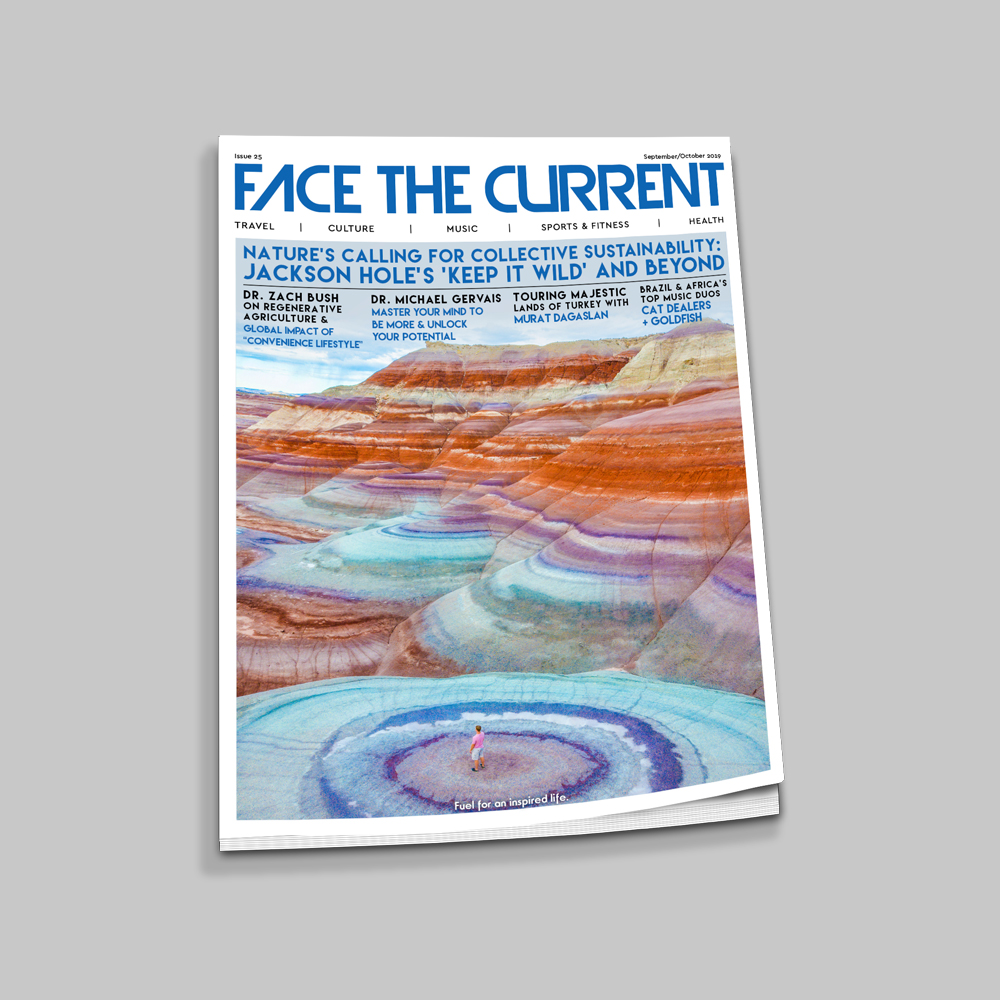 Sasha Frate, through
Face the Current
, is the living embodiment of those words. Nothing seems to be able to stop this energetic and radiant little lady. And I am happy to share with her this audacity which moves mountains and brings continents together, in this encounter beyond space and time.
Discover the article online
Order the magazine
---