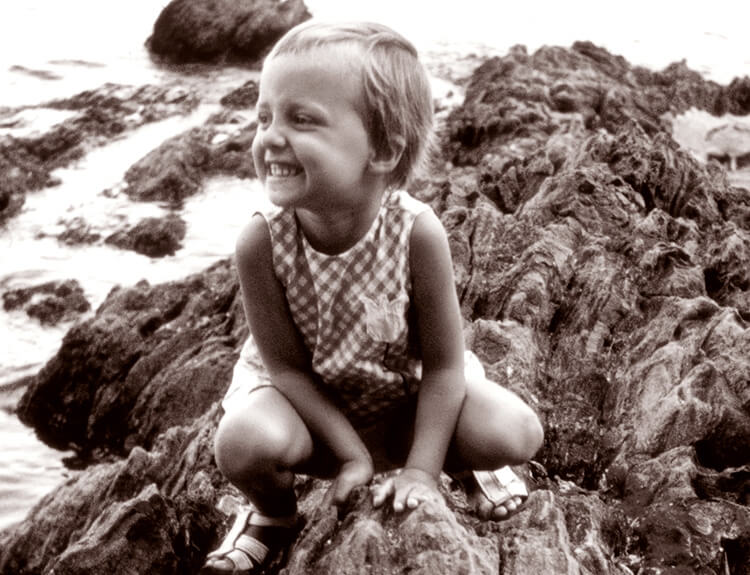 Childhood, a wonderful immersion in sound
As long as I can remember, music and sound have always permeated my life. Born in Caen, I remember the sounds that surrounded me during my childhood spent in the Normandy countryside: between the sounds that came from the surrounding nature; my father's clarinet and the jazz records he listened to endlessly; the voices relating tales that continuously played from a big magnetic tape and the baroque music that my uncle taught in a secondary school. As I absorbed these sounds, plunging into my inner world, I wrote, drew, painted and invented. I fed off of these sounds and vibrations that surrounded me, invisible and yet so present.
Over time, my interest in music, singing and dance grew, leading me to explore other worlds of sound: classical piano, recorder, vocal jazz, modern jazz and drums. As a teenager, I could reproduce any melody on the piano or the recorder, easily memorize a melodic line, hear the rhythmic cycles without having to count mentally and perceive, from silence, the subtle information that continued to feed my imagination and my overflowing creativity. My mother, particularly gifted with her hands, passed down her innate sense of harmony to me through her fondness for painting, sculpture, decoration and architecture. As my auditory acuity and my body consciousness became more refined, I also discovered my own hyper sensitivity to vibratory frequencies.
Doing good
by creating beauty
After completing my classical education, pursuing my studies in the arts appeared to be the only way to release what was stirring inside of me: the fine arts will be my athanor. I fondly keep these words in mind, a little naive, stated during my entrance examination: "I want to create beauty. Because creating beauty is doing good." This project seemed to me to be the most noble of all. Five years later, I obtained my diploma and after spending a year as an architectural model maker in Monaco, I decided to head back home and set up a communication agency in Cherbourg, with the man who will become my life partner and the father of my children. As the graphic designer and artistic director of the agency, I missed music and singing; I then returned to my early passions by taking a series of vocal technique classes and vocal jazz courses, and created my own dance class.
In 2001, following the transfer of the agency to Caen, I took the opportunity to participate in a jazz workshop at the Caen Regional Conservatory (Conservatoire Régional de Caen), passionately pursuing my connection with music and singing. Those eight years offered me a privileged space of expression and creative freedom, confirming my fondness for experimentation and improvisation.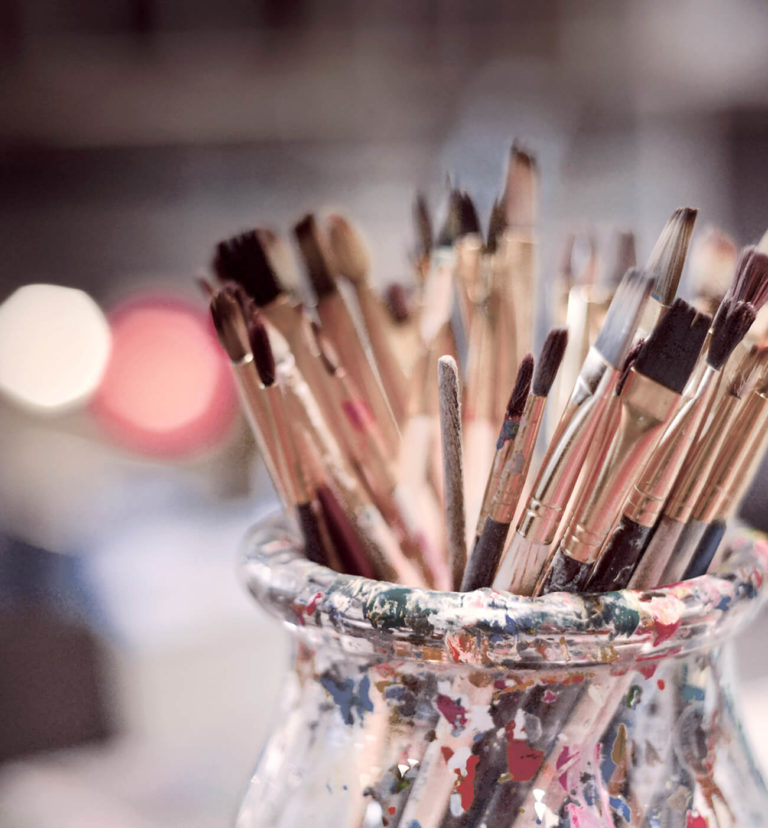 In 2006, life had left its mark on me, layer after layer and in a thousand ways: mother of two boys, artistic director, and conservatory student; drained by painful professional experiences, I felt strangely unfulfilled. Feeling as if I had lost something… My job began to feel pointless. By creating only by obligation, I seriously questioned my alleged creativity. Am I able to create without any obligation? What do I have to say? I am a wife, mother, daughter, sister, friend, and colleague but beyond all these roles, who am I really? What drives me? One thing is obvious: I gave birth to two boys; I still had to give birth to myself.
This was the beginning of a long period of questioning and self-discovery, in an attempt to find answers. Simultaneously, my dream of becoming a singer resurfaced, with an absolute urgency driving me to achieve it. As my inner voice was struggling to be heard, a new path was revealed, taking me on a journey of deep introspection. To sum it up: "more spirit, less matter".
In 2007, I threw myself into a new creative adventure: musical composition and songwriting. I traded in colors and shapes, my everyday materials, for chords and rhythms, quickly realizing that the worlds of music and images share the same language. Structure and composition, notes and keys, colors and shades, volumes and spaces, rhythms and breaths, accents and contrasts, searching for harmony… These have been the ingredients of my creativity for as long as I can remember. A year later, 13 new songs were released in two versions (acoustic and electro), constituting an entirely self-produced album, "Paint the World", and a 52-page booklet which I designed.
After being chosen for the Enghien jazz festival, as opening act for Madeleine Peyroux and some concerts, the adventure quickly came to an end. However, I feel lucky to have achieved my childhood dream. So while one door may have closed… another was about to open. With further contemplation and the intense exploration of my matrix depths to free myself from limiting beliefs and karmic and transgenerational memories, the universe has offered me another path, totally new, but undoubtedly more essential.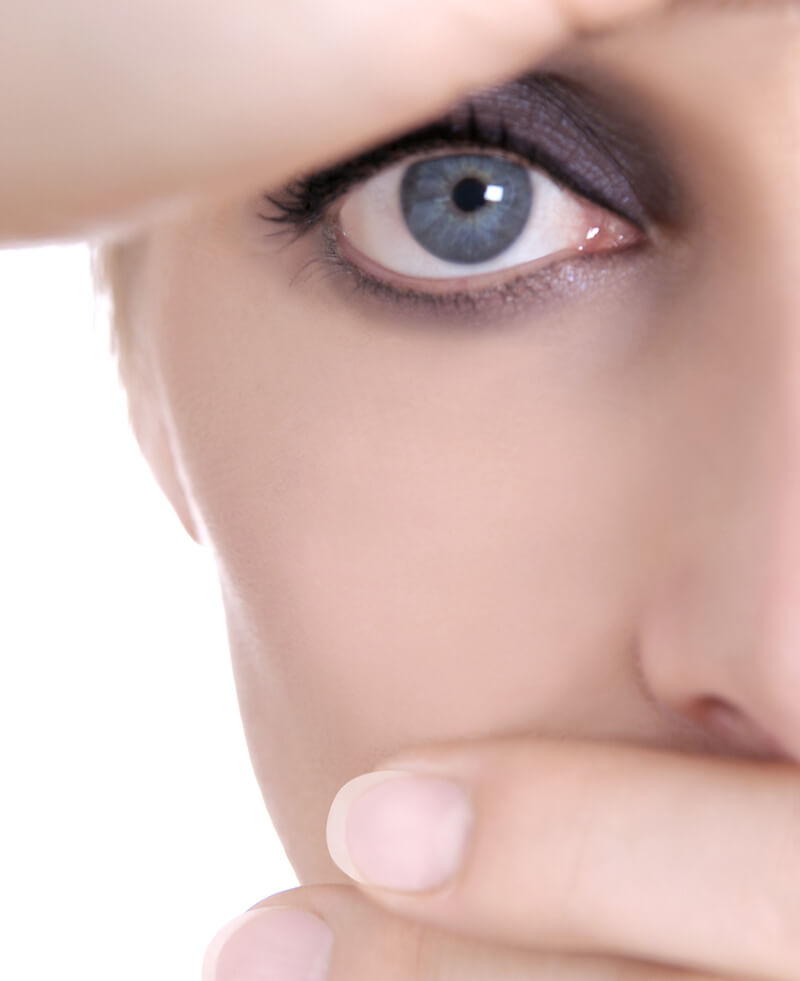 I remember this concert held at Cargo in Caen in 2010. The evening was coming to an end and I was immersed in an indescribable joy, mingling to meet the public, embracing some and greeting others. A woman approached me and confided something amazing to me: "I wanted to thank you. I don't really go out very often, but I'm so glad I did tonight. You opened all my chakras". Amazed by what I had just heard, her words, without fully understanding them, resonated strangely within me.
Later, Gilles G., clairvoyant and spiritual teacher, observed when we first met: "Singing just for the sake of singing does not interest you; what you want to do is heal others." Once again, these words, at the moment, seemed incomprehensible to me. Then there was this other woman who upon our first encounter, shared a similar thought: "I don't know anything about you but what I can tell you is that you can heal with your voice." And again, during a vocal workshop, a woman in the audience made this comment: "I feel that Erin's voice is good for my cells." The subtle messages kept coming with a strange coherence, slowly opening my consciousness to a new understanding.
But time, the great alchemist, must do its work. I still had to experience other stages first – including my separation – stripped and detached: purging, shedding, over and over, to finally allow the essential to emerge, the Fundamental Essence that vibrates within me.
It was in 2012, when I decided to end this great adventure as a singer-songwriter, that I discovered Reiki and then IET (Integrated Energy Therapy), which is derived from Reiki. These activities allowed me to find lost sensations, coming in waves like distant memories: energy and healing are two things I know well. The moment I decided to offer healing to those around me is when I instinctively felt the need to make sounds.
After years of research and experimentation, sound has finally become a powerful tool of transformation and an infinite space of creation. My doubts have transformed into a confirmation: the voice is my path.
My "soul searcher" temperament and my creative sensibility led me to gradually develop an original approach based on sound, vocal vibration, breath and water, through remote sessions, workshops, guided meditations and inspired vocal concerts, all having very positive effects on people. However, these activities were not yet fully exposed. It was not until June 2018, when I returned from a trip to Japan, that the idea of creating Sound Balms® to reach out to as many people as possible became obvious: the TNSO brand was born.
Sound Balms® are a new chapter in this story. A story that is written with each of my steps and which continues to murmur: "listen…"
Welcome to the world of
Sound Balms®